I am writing this article with a firm belief that we all can do so much better in adhering to certain meeting culture rules. I know for sure that I can do better. So can YOU. If each of us improves just a little bit – it will trigger the change in others because you and I will be setting an example and raising a bar higher for how things must be done. We can talk for ages about how things should be, but we must act too – introduce discipline and do not tolerate when things are not done per the set standard.
"Small daily improvements make stunning results"

Robin Sharma
In this article, I am revealing a few hints on how to set up an effective meeting culture. Your role will be to learn from this material and set up a new standard for yourself and others. Stop tolerating a bad setup, be professional and the rest of the world will follow.
Here are my 10 laws of effective meeting culture. If you follow them – you will become a meeting ninja and surprise everyone with your professionalism!
LAW 1. Check people's calendar availability. Surprisingly often people do not check if the person is available for a call. Our colleagues schedule meetings and then get surprised when nobody shows up. Hence law No.1 – always check your colleagues' availability first. There might be 2 situations when you might struggle, though. First, when you work with the external clients and you do not have direct access to their calendars. In this case – ask them via mail about their preferred time for a call OR (an even better proactive idea) suggest a few slots that are convenient for the audience in your company and ask them to choose. Secondly, when you try to schedule a meeting with your top management, their calendars will be fully booked – you have to ask for their availability at least 1 week in advance and most likely you will have to adjust your availability to theirs, especially if this is a customer😎
LAW 2. Prepare an Agenda. Value your time and the time of others – prepare a high-level agenda and include it in the meeting invitation. Sometimes just a few words about what you want to discuss will be enough to build proper expectations. It will also increase your chances that people will take your meeting invite more seriously.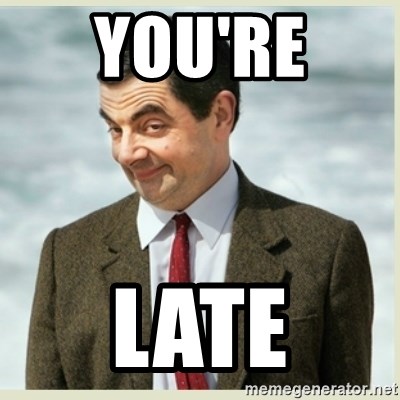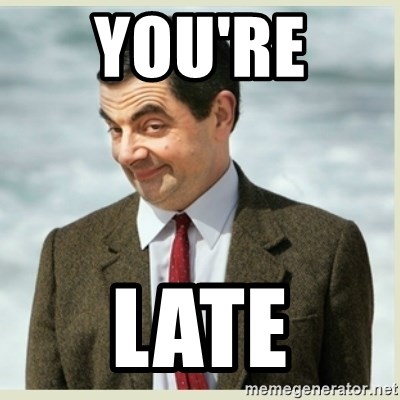 LAW 3. Don't be late. It looks extremely unprofessional when the meeting organizer does not show up on time. This is just bad planning. You should know by now that if you have meeting after meeting without even 5 minutes break – you will be late. You need a pause. Moreover, meeting often spill over (see point 2, because there is often no agenda😎). So this presents often a risk to be late for the next meeting because your previous one took longer. If you are running late anyway – let the people know you are running late and will join in xxx minutes. For me, it is a waste of my time and I feel awkward sitting and waiting in a meeting while someone is running late and does not even care to give the audience a heads up about being late. If we all know this – why do we still keep doing this?
LAW 4. Send your delegate. If the meeting takes place anyway – with or without you – and this meeting is important, delegate it to someone and send as your representative. They will make notes and brief you later.
LAW 5. Send meeting minutes. I can't stress it enough to highlight the importance of sending MoMs. If you are the organizer – take notes. Alternatively, at least ask before the meeting starts – who will take notes and send them out. For crucial meetings, there must always be meeting minutes. Otherwise – the meeting was a waste of time, because all will forget what was discussed and you will have to meet again or in some time discuss the same topic over again.
LAW 6. Do not schedule important meetings just for the sake of having meetings. If you can sort things out via mail – do it via mail. We are a generation of "meetings men". If you spend all time in meetings, who will do the work?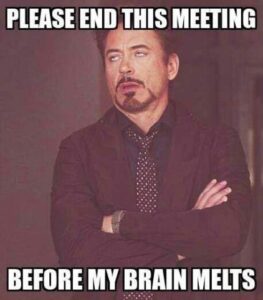 LAW 7. Don't schedule a meeting for 1h! The meeting shall be between 15 and 25 minutes. 1h meeting is a workshop and old school. Some will say that they plan with a buffer and people will drop earlier if everything is discussed and aligned in shorter time. I say – if you give someone 8h to do the job, rest assured they will consume it all. The less time you give, the more effective and creative you must be to fit into the time given. As simple as that.
LAW 8. Invite to the meeting only key people. Do not invite too many people. Invite only the required participants.
LAW 9. Try the best you can to NOT cancel the meeting just 30 min or less before it was about to start. People plan their day and time. Especially busy people. What happens when you cancel at the last moment? On the one hand – HURRA!!!, this person has one meeting less. But on the other hand – if people plan their day and you've just canceled, this time won't be used effectively and will be a waste.
LAW 10. When you are already in the meeting, learn to listen to the end and not interrupt all the time. Unorganized meetings often look like a chicken garden, when everyone speaks simultaneously thinking about what they have to say instead of listening to what others want to mention. Learn to listen and learn to politely interrupt and state your position. But also – don't be silent. If you have something to say and you don't – the meeting was a waste for you.
I hope this information was helpful and from now on – you will be a mastermind of running effective meetings😊 Good luck!