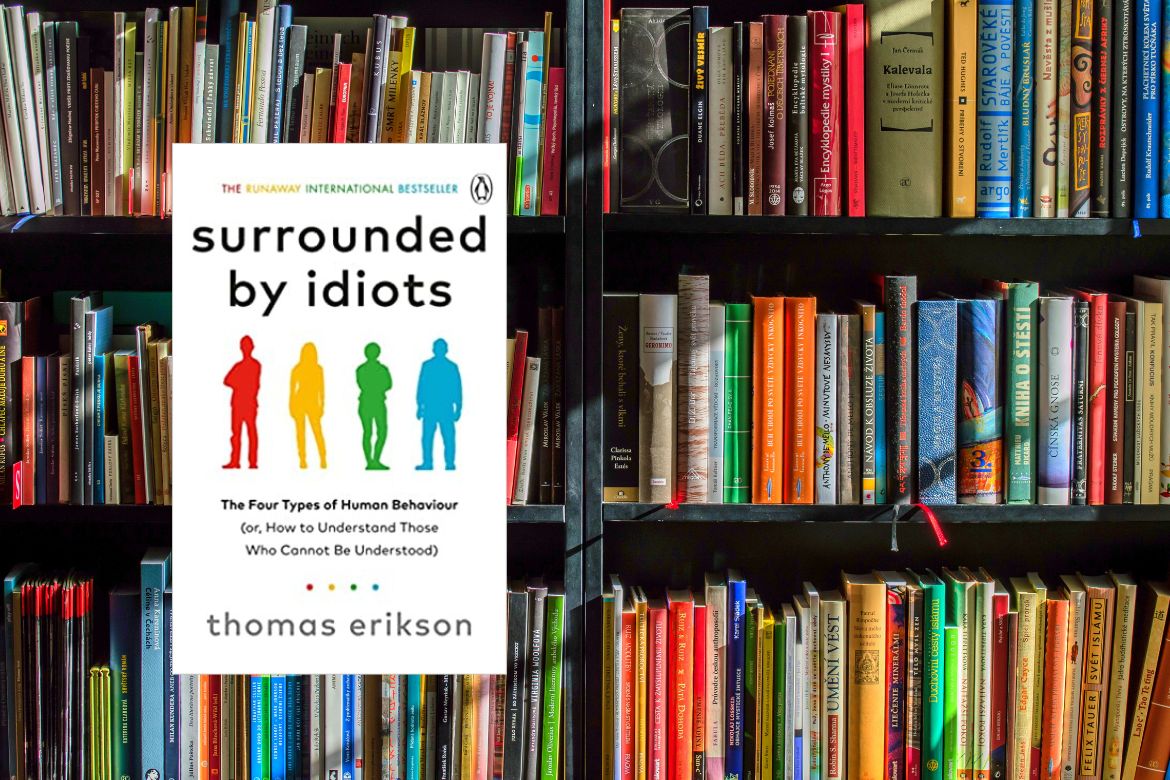 I must admit – I regret I haven't read it earlier. This book is a real goldmine, full of interesting insights, written in a structured way and in a unique storytelling style.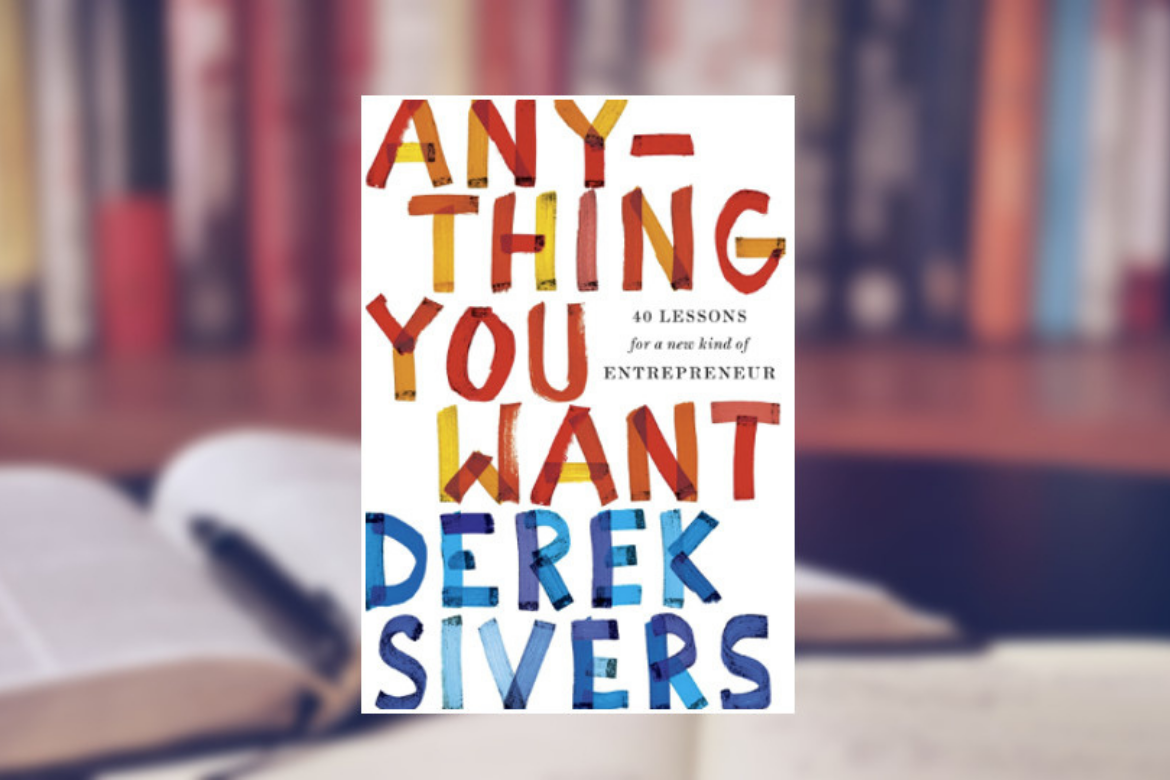 The book is amazing! It takes you into the entrepreneurship world and tells the story of Derek Sivers, creator of the successful business out of his hobby. He sold it for $22 million😵.
So, what are the key takeaways, which I want to share with you?
🔑 First of all, business is all about seeing a need for yourself and implementing it. Think about what you'd need to make your life easier. And see how it can improve your life and life of others. When you make a dream come true for yourself, it'll be a dream come true for someone else.
🔑 Secondly, if you see it is useful for someone else, you should charge for that – this is your effort, why shouldn't you?
🔑 Thirdly, it makes sense to state your mission and made sure everyone knows about it. It all comes down to the point of knowing why you are doing it, what you are and what you are not, and for whom you are doing what you are doing.
I absolutely loved Derek's comparison of business to a little universe where you control all the laws. When I think about it, it sounds so liberating – you can literally think of any idea and bring it to life!
👍 One big customer or many small customers?
When you serve only one big Customer you become dependable on them to a large extent and this customer becomes your boss. I saw it happening in smaller software companies. This raises a question: why have you started as an entrepreneur? It is better to have thousands of smaller customers. If someone leaves, you don't have to care.
👍 By pleasing others, you betray yourself.
Don't please everyone. Don't be everything to everybody. Focus on what you do as a core and when someone comes to add something which you don't want – say NO. Your Business – your rules.
👍 Try option 1. Go! Try option 2. Go!
No Business goes as planned, there are many different options. In your mind, you need to play as many scenarios as possible, don't just stick to one.
👍 Care about your customers more than you do about yourself.
That is what I heard as an advice from my mentor. He said, that in the end – the question is: Is my Business happy? Have I helped them meet their goal?
Rule number 1 : it is all about your customers, not about you!

Derek Sivers
👍 Learn it yourself
This piece resonated with me to 200%. When you sign up for a marathon, you don't want a taxi to take you to the finish line. When you build something – you enjoy the journey, not just reaching the final destination by hiring a bunch of experts.
👍 Read what you sign!
Derek made a 3.3 million mistake by not looking at what he signed and allowing others to offer him fast and easy solutions. A Lesson for the whole life😎.
👍 Freelancer and real Business Owner
There is a big difference between freelancers and business owners. Freelancers have to be present to earn money, business owners – don't. You have to make yourself unnecessary to the running of your own company. Go into a delegation mindset. Delegate – trust but verify.
Delegate but don't abdicate! Or they will say: we don't need you!

Derek Sivers
I hope you enjoyed the summary and I look forward to hearing your insights about the book😊!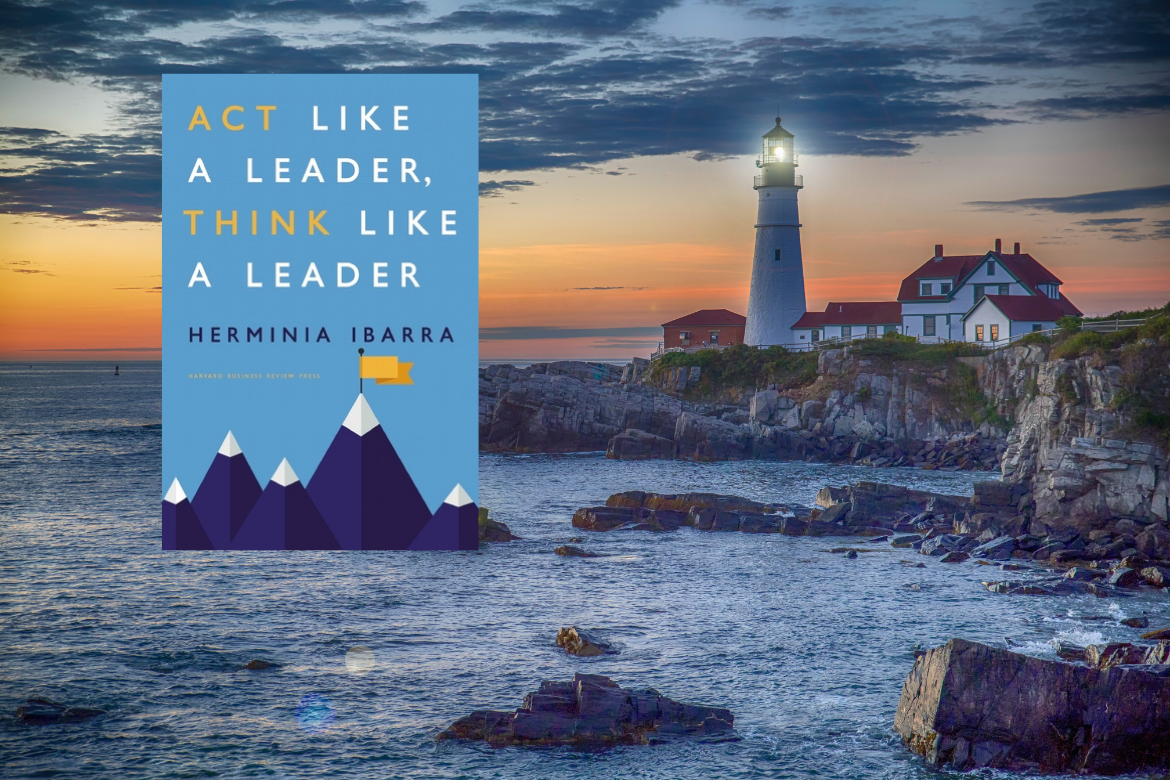 Since July 2019 I am participating in a new project, which is dedicated to reading. I have always loved reading and self-development, but I guess I was doing it not regularly, and definitely not every day. I realized I needed to discipline myself, and that is how I subscribed to the project where I read with multiple other participants every single day, write down what I understood after each reading session and evaluate reading blogs of others. This is one of the best projects I have taken part in during my free time.
The first book was by Herminia Ibarra, professor of Organizational Behaviour at London Business School as well as a former professor at Harvard Business School, where she writes about leadership. This book helped me to find confirmations in my own thoughts and beliefs, but also helped me see better what needs to be done to become a better leader.
What is so interesting what I learned from the book?
First of all, majority of courses about leadership teach us, that first we, people, have to understand ourselves and find out what we want to become – first think, then act. Better approach, though, is to first act, then think. Try new things, new approaches and apply them in practice. Only after that – watch the results and observe reaction of others. First Act, then retrospect!
There is a certain difference between leadership and management. When you manage, you are often "inside the box": you know what needs to be done, you have already done this work before and now you guide others to do same but more effectively. Leadership, on the other hand, means you leave the routine to others, but You, You try to find out new information, build new contacts, learn about new approaches in business, communicate with other departments and stakeholders, which are not connected to your own.
Management gets maximum effectiveness from doing the current work, whereas leadership – is a change of the way the work gets done, it is a way of going beyond the already known things.
In general, leadership actually means a change from your comfort zone to discomfort zone. You try new things, which you haven't done before, you get to know more people outside of already established contacts, you get new responsibilities, which you haven't tried before. With time, the zone of discomfort will become a zone of comfort and you will need to try next challenges, all the time.
If you would like to check and read this book too, you can buy it HERE.